Oskar Offermann (White, Live at Robert Johnson), Daniel M. (Separate Skills)
04.13 (Sat) 22:00 to 05:00
Techno, House, Deep Tech, Minimal...

Oskar Offermann

Daniel M

RYOMA SASAKI
Compufunk Records place
JAPAN / KANSAI
大阪市中央区北浜東1-29GROW北浜ビル(北浜ビル2号館)2F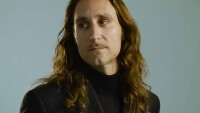 -Supported by Compufunk Records-

Oskar Offermann (WHITE / Live at Robert Johnson, from Offenbach Germany)
Daniel M. (Separate Skills, from Frankfurt am Main, Germany)
Ryoma Sasaki
Ouchi-S
Koichi
Wataru Horiuchi

Oskar Offermann has been a key figure in the German underground Techno and House scene for more than 10 years. Always dressed in white, running his labels WHITE & Rimini (both defunct) and djing in many legendary German Clubs on a regular basis: Berghain/Panorama Bar, Robert Johnson, Bar 25, Tresor and many others. He claimed international success with his debut album in 2012 and is touring the world ever since.
Currently he is holding residencies in Hong Kong, New York, Amsterdam, Tokyo, Kiew, Offenbach and obviously Berlin. In 2016 he relocated to Offenbach and is strongly connected to the scene there. Oskar is a dedicated vinyl digger which reflects strongly in his DJ Sets: Crazy old school stripped down melodic obscure acid bleep stuff, is mixed into a unique style, which can built up to big emotional moments always presented with Oskar's charismatic appearance.
He has released music on labels such as, Live At Robert Johnson, Hardworksoftdrink, Mule, Aim and WHITE of course.